Every Part Built to Perform
Existing conventional professional window-cleaning systems are constructed around the belief that the design and materials used are fundamentally correct. Glidex made no such assumptions. And the more we looked the more we found to improve. Glidex products are the result of a rigorous research program and leading edge manufacturing technologies.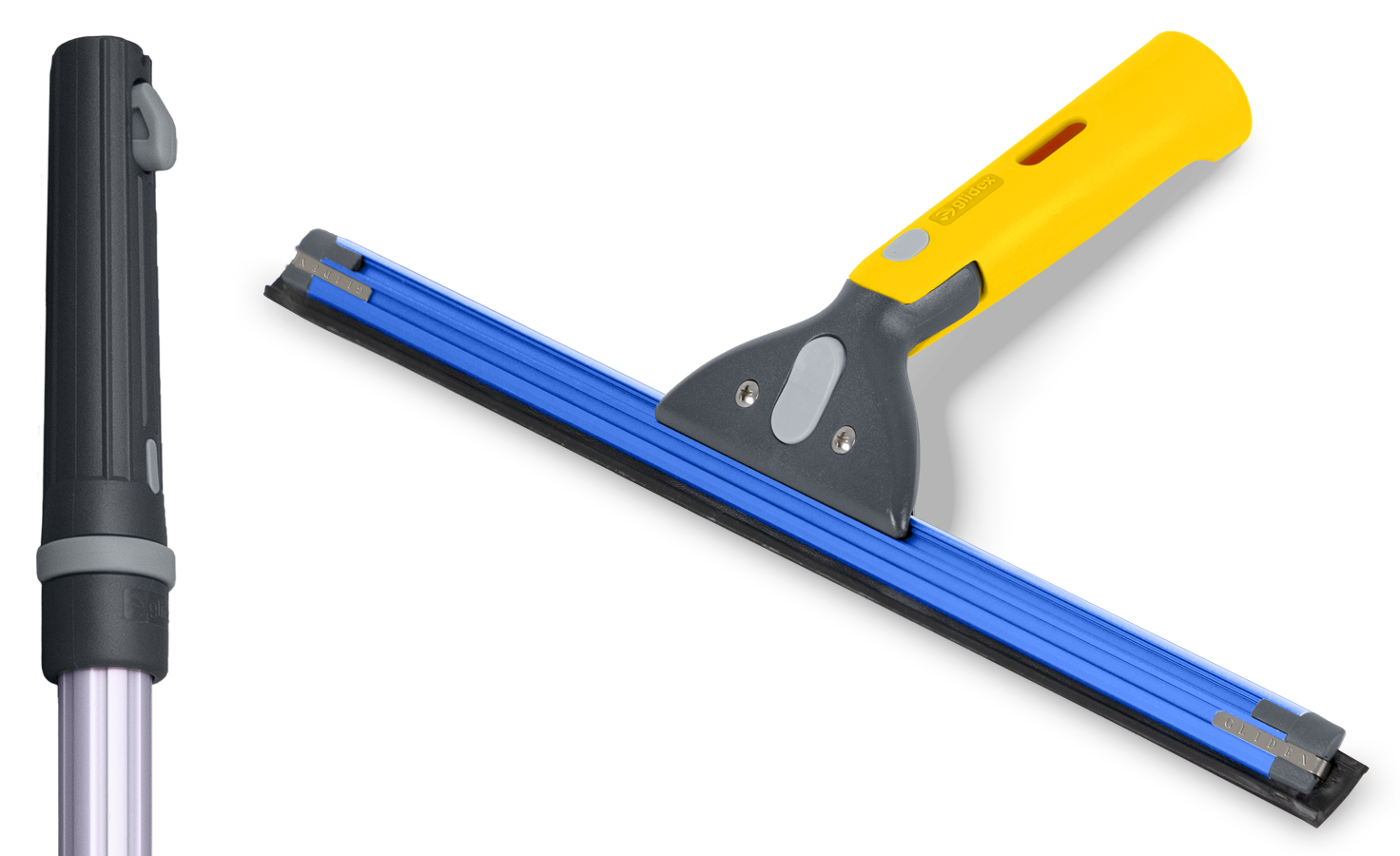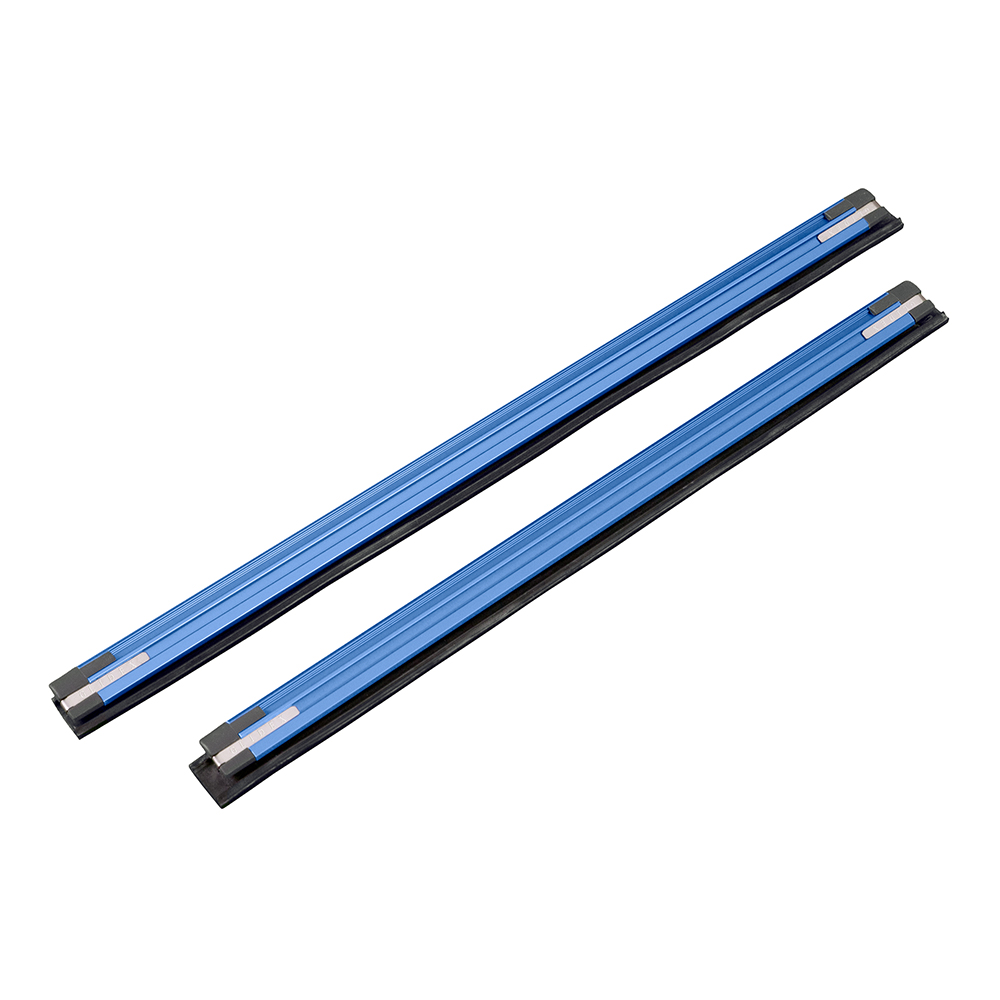 Glidex® Ultra-stiff Alloy Channels
Made from anodised high temper aircraft grade aluminium, Glidex channels are four times more rigid than traditional brass or stainless steel channels. The unique Glidex channel design ensures even pressure across the entire rubber blade eliminating 'tip lay-off'. Glidex channels offer a superior release angle when squeegeeing into tight corners such as aluminium box frames.
For added convenience there is also an extra groove to alter the squeegee angle to suit various site conditions or user preference. Glidex channels come in 12 widths from 150mm (6 inches) to 910mm (36 inches). All channels are supplied with squeegee blade and easy to use stainless steel retaining clips.
The adjustable swivel head is standard on all Glidex squeegee handles and T-bar washers, giving them the versatility to work in any situation. All Glidex handles have the unique Safe-Connect™ feature for use with Glidex poles. The Glidex swivel handle can be fixed through almost 180°. There is a convenient self-righting click to re-establish the 90° configuration.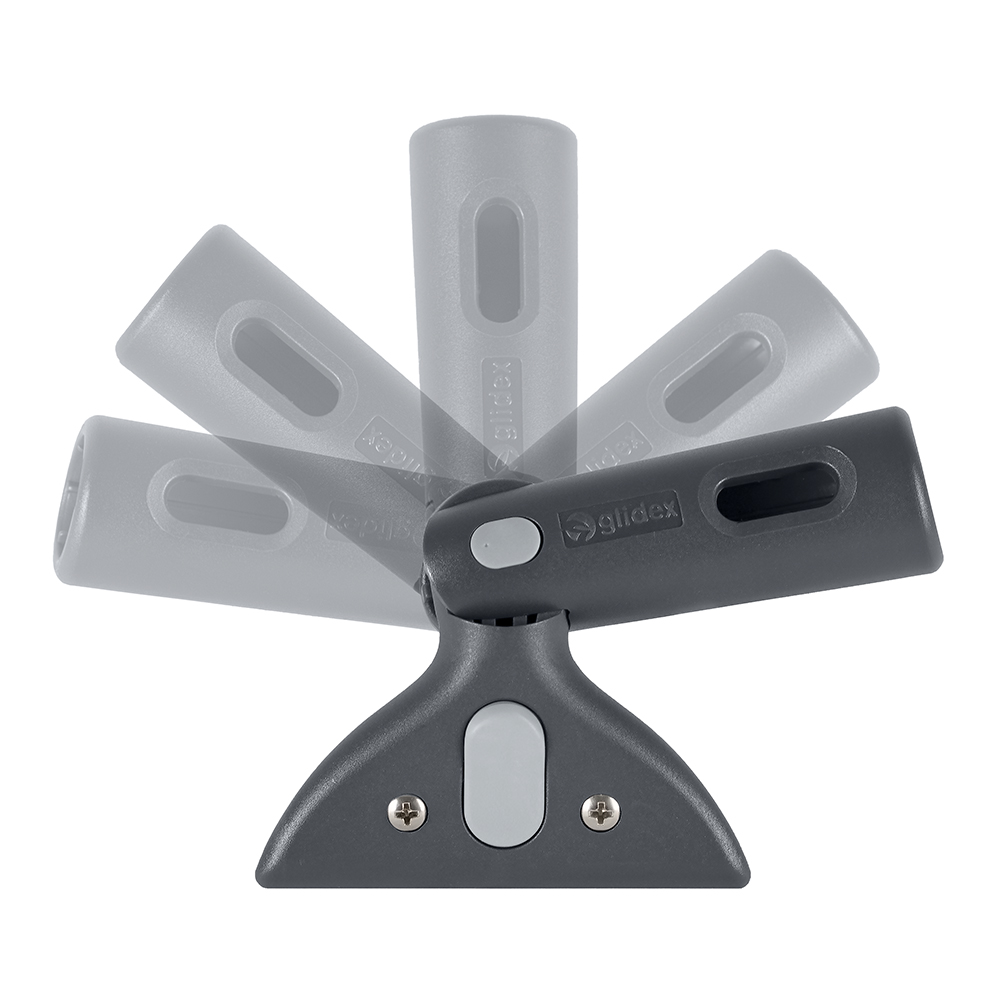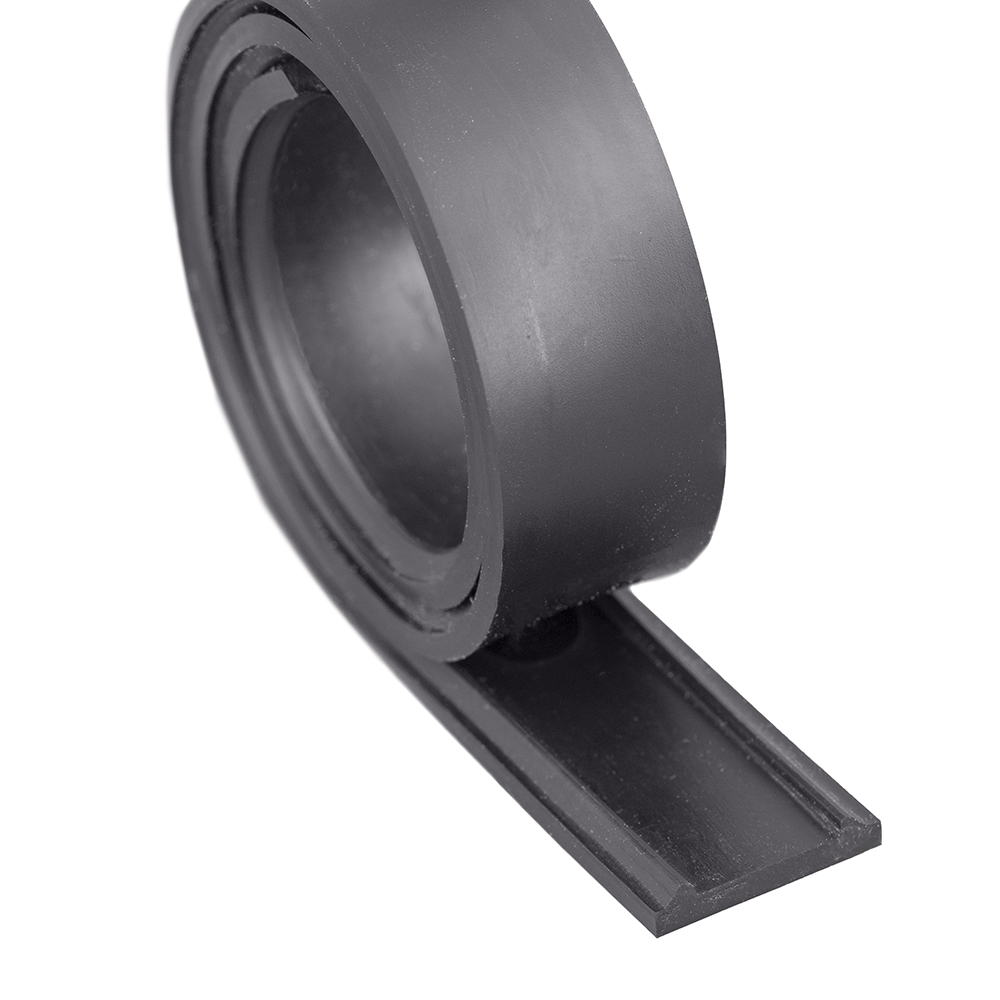 Glidex blades are made from a compound like no other. Six years of dedicated research went into the development of a blade compound, based on highest quality natural rubber, that could be manufactured to give the truest edge and most durable performance where it matters. Where blade, water and glass meet. The unique, reversible twin life rubber profile ensures the second edge is completely protected until the blade is reversed. This means longer life and better performance from each blade. The Glidex 'micro eye' process ensures that every blade is manufactured totally free of imperfections. Glidex blades are available in 12 lengths ranging from 150mm (6 inches) to 910mm (36 inches).
Anodised aircraft grade aluminium and hi-impact Nylon 66 fittings mean ultimate toughness, ease of use and longer life. A small twist of the locking cone secures the pole in position. When fitting the T-bar washer handle or squeegee handle to the pole, Glidex's innovative Safe-Connect™ latch feature does away with the need to jamb handles onto the pole. The fluted grip design and a tough, contoured end grip give added comfort and safety. The two section poles are available in 6 different sizes ranging from 0.6m–5.5m (2ft–18ft). Compact three section poles are available in 3 different sizes ranging from 2.9m–6.7m (9ft–22ft).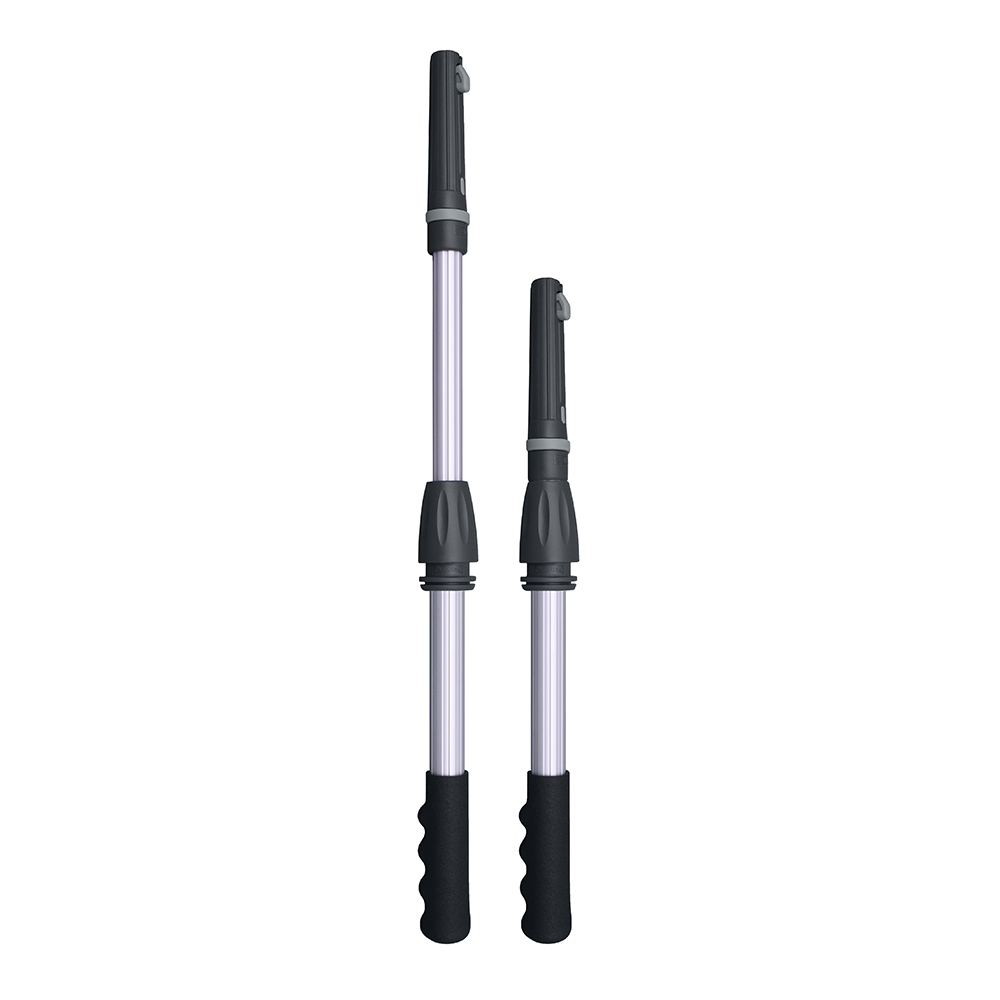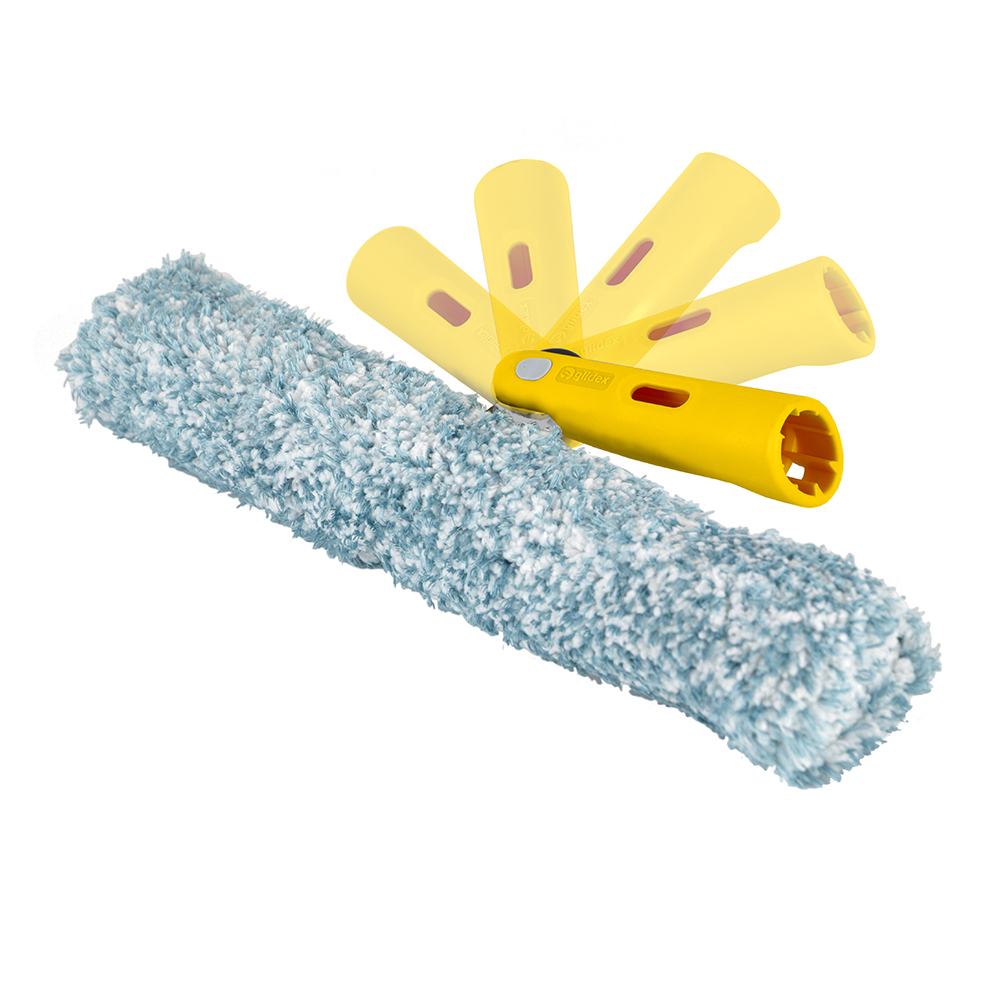 Moulded in Nylon 66 and hi-impact ABS polymers, the ergonomically shaped T-bar swivel washer handle is lightweight and tough.
The adjustable swivel head is standard on all Glidex T-bar washers giving them the versatility to work in any situation. Glidex T-bar Washer sleeves are made from premium quality double twist yarn for maximum absorbency and durability. They have double seam sewn ends for longer life and have convenient Velcro® style fastening tabs for secure attachment and easy removal. Available in 5 widths from 250mm(10 inches) to 910mm (36 inches).